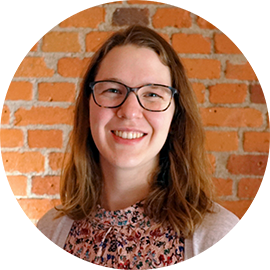 PhD student studying Human-Robot Interaction
University of Wisconsin–Madison
stegner [at] wisc [dot] edu
News (Yay!)
Jun 2023 - I started my internship at the Naval Research Laboratory in Washington, DC, working with Dr. Laura Hiatt.
May 2023 - Presented in the Summer Speaker Series at MIRRORLab (virtual).
Apr 2023 - Situated Participatory Design Paper presented at CHI'23.
Apr 2023 - Invited talk at the National Robotarium and Edinburgh Centre for Robotics in Edinburgh, Scotland.
Mar 2023 - Tabula Paper presented at HRI'23.
Jan 2023 - Situated Participatory Design Paper accepted at CHI'23.
Dec 2022 - Tabula Paper accepted at HRI'23.
Jun 2022 - Designing for Caregiving Paper presented at DIS'22.
May 2021 - Figaro Paper presentation at CHI'21.
May 2020 - Excited to announce I was awarded a National Science Foundation Graduate Fellowship.
Aug 2019 - Starting my graduate studies at University of Wisconsin-Madison.